HISTORIC CHICAGO HOTEL
AN ICON, REBORN
The Gwen. Stories begin here, so let us help you tell yours.
Imagine yourself in 1930's Chicago. The Cubs were winning. The World's Fair was entertaining millions. The speakeasies and gangsters were thriving. The country was reeling from economic insecurity as we struggled to find our footing in the industrial age. A distinguished time in Chicago's history.
The Gwen is rooted in the history and heritage of Chicago's Magnificent Mile in the 1930's, but is decidedly a citizen of the 21st century today. An homage to the Art Deco time period in both architecture as well as ethos, The Gwen, a radiant historical hotel, serves as a city emblem of this golden era, and yet is poised to bring luxury to a future generation of worldly travelers. This unmistakable inspiration comes to life with our historic facade, famously created by sculptress Gwen Lux in 1928.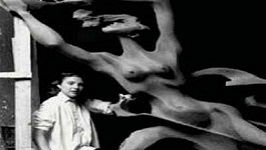 A female artisan making a mark in a predominantly 1930's male design city depicts an exciting atmosphere of change. The building has been home to many stories in an illustrious past, and now we invite you to experience The Gwen and let it be a canvas for your own personal stories. Discover and let this sparkling historic hotel inspire you to have a personalized connection and find your own undiscovered creativity within.
ORIGINAL HISTORIC PANELS AT THE GWEN